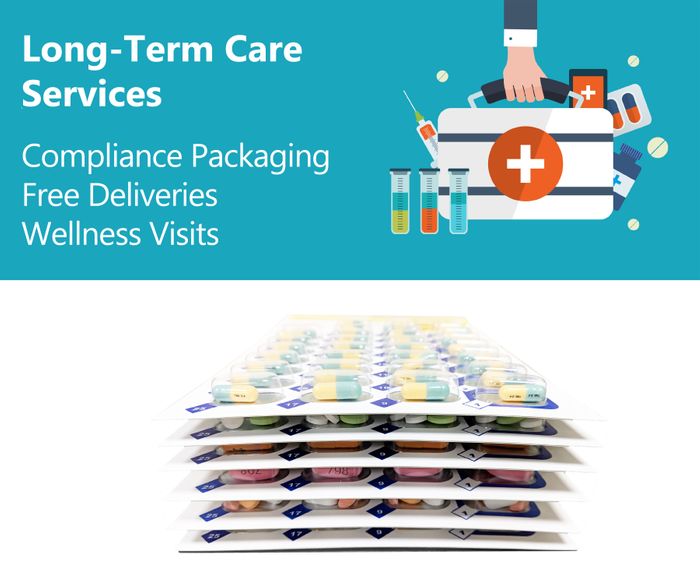 Our services include the following:
Delivery of cyclic medications consistently and reliably on any chosen cycle date for a facility.
Medicine synchronization services to match a facility's medication cycle date.
Providing key records such as MAR forms and Centrally Stored and Destruction records for all prescriptions for facility use and record keeping.
Verification of patient benefits & eligibility upon admission, including same-day delivery.
Co-pay and drug cost management for each and every patient.
Monthly visits from our pharmacy staff to verify drug records and staff consultation.
Daily delivery of medications and emergency delivery services (ie. antibiotics, urgent pain medications).
E-kits and replacement medicine carts for facilities upon request.
If you would like more information, please contact us.