About Us
Woori Specialty pharmacy is an independently held full-service pharmacy company founded in 2000. Woori pharmacy is dedicated to providing you, your family, and caregivers with the finest in pharmaceutical care, medication management, and clinical services.
The Woori Pharmacy team works closely with your physicians, nurses, and other healthcare professionals to help you maintain good health and monitor/prevent disease progression.
Welcome To Woori Pharmacy
At Woori Pharmacy, we do more than fill your specialty prescriptions. We offer a complete range of specialized care, therapies and medications to make it easier to manage your condition. At our pharmacy, patients can expect:
Verification of insurance and help exploring potential benefit options
Help finding financial assistance, when available
A refill reminder when you're running low
Ongoing specialized support
Safe, on-time delivery of medications (if available)

Reminders
Set reminders to take your medications.

Refill On-The-Go
Refill your medications 24/7 without logging in.

User Profiles
Safely store and manage your list of prescriptions.

Delivery Options
Request a refill and delivery with a single click.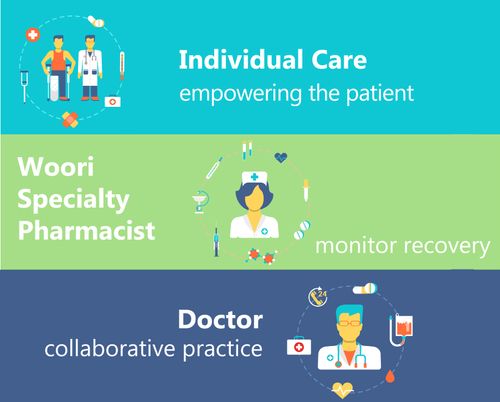 We don't just fill prescriptions, we build relationships.
To be the leading specialty pharmacy provider with our commitment to excellence and customer service by improving the quality and cost effectiveness of the patient's medication therapy, and by supporting healthcare professionals with unique and innovative therapy review and clinical monitoring for patients, providing effective communication with all of the care providers.
Thank you for visiting Woori Pharmacy.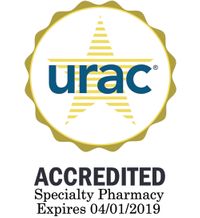 Woori Pharmacy is one of the few independent pharmacies in Los Angeles to have achieved URAC accreditation as a specialty pharmacy. This means you can count on us to deliver exceptional service. From helping you find financial assistance to afford those expensive medications, to helping monitor your recovery process throughout the course of your treatment, we go above and beyond to find you the answers and solutions you need for a successful and positive outcome.
Contact Us
Phone: 213-384-6323
Fax: 213-384-6340
We're Open
Monday-Friday: 9a.m.-7p.m.
Saturday: 9:30a.m.-3p.m.
Sunday: Closed