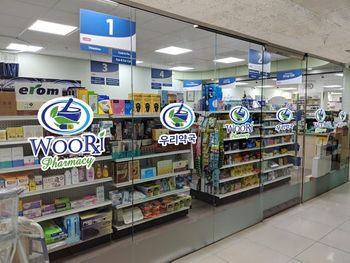 Mission Statement
To be the leading specialty pharmacy provider with our commitment to excellence and customer service by improving the quality and cost effectiveness of the patient's medication therapy, and by supporting healthcare professionals with unique and innovative therapy review and clinical monitoring for patients, providing effective communication with all of the care providers.
What You Can Expect
We recognize that managing a chronic disease or serious illness can feel overwhelming at times. We are here for you. At Woori Pharmacy our staff is dedicated to working with you, your doctors and nurses, and family and friends to achieve a fully integrated health care team. You are our primary purpose.
Personalized patient care:
Our specialty trained staff members will work with you to discuss your treatment plan, and we will address any questions or concerns you may have.
Collaboration with your Doctor:
We will always keep the lines of communication open between you, your doctors and caregivers. With the help of your physicians, we address difficulties you may be having with your treatment immediately.
Regular follow-up:
Getting your medications and medical supplies quickly and efficiently is paramount. We will be in close contact with you during your treatment as your healthcare advocate.
Benefits:
Treatment can be costly. We will help you navigate through the complexities of the healthcare system to explore every option available to you. Our relationships with insurers will help provide you with information and explanations of your drug and medical benefits. Your quality of care is our highest mission.
Delivery:
We offer fast and convenient delivery to your home, workplace or any location you prefer. A staff member will contact you five to seven days prior to your refill due date to coordinate the medications you need, update your medical and insurance records, and confirm a delivery date and address.
24/7 Support:
Our Specialty Pharmacy staff is available 24 hours a day, 7 days a week. We are always here to answer any questions or address any concerns you may have.